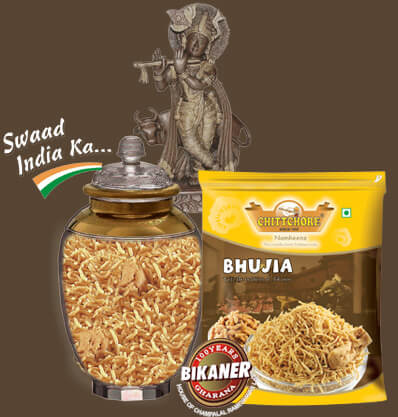 Chittchore, as the literal meaning suggests, "Win One's Heart", which is the other name for Shree Krishna. This is what we do, produce love with every bite. Chittchore is one of the best snacks producers of India and famous for inventing unique and tasty vital range of ethnic products. How about waking up with twice as much energy? Finally running that marathon you've been putting off? Managing your food intolerances better? No dream is too far when you ask plant-based foods nicely. We are a company that has emerged form the colorful state of Rajasthan, which has the reputation of being the birth place of namkeens. Gharana of Bikaner has a history for distinctive and delicious Bhujia and other ethnic snacks food products. We can proudly say that we have so far been able to uphold the tradition of Rajasthan and Rajasthani food in every bite of Chittchore. We celebrate the Taste of Rajasthan and we will continue to do so.  We are also known for fulfilling our Corporate Social responsibilities in every possible way. So come, become a member of our family and celebrate the taste of Rajasthan with us.
Dear Friends,
It is a great pleasure being one of the best snacks producers of India. Our Namkeen (Snacks) GHARANA of BIKANER (Rajasthan) is world famous for inventing the unique and tasty BHUJIA with vital range of other ethnic snacks food products. Our grand father Late CHAMPALAL KANDOI, from BIKANER GHARANA was a renowned figure in Indian sweet and snacks manufacturing at Sardar sahar near Bikaner. It was a period when the packaging of such products was a distant dream.
Sixty years ago, his elder son, my beloved father Late RAMESHWAR LAL CHOUDHARY laid the foundation stone of namkeen manufacturing unit with a vision to spread the secret taste of spices with snacks, for which Rajasthan is known for centuries. In spirit to serve the best, I invented my own unique formulation of spices with proper research and experience, which is now valuable asset of generations.
The time has radically changed and now, HOMTEK INDIA with brand CHITTCHORE, established by me along with dynamic marketing and endless effort of my sons… PRAMOD CHOUDHARY (MD) & ARVIND CHOUDHARY (JMD), we are moving ahead with the blessings of our forefathers in domestic as well as in International market, maintaining the traditional taste and the quality of the products, completing the glorious 60 years of our business background in the field of food processing industry.
As a quality driven ISO 22000: 2005 CERTIFIED organisation we follow stringentquality control measure at each stage of operation to ensure healthy and hygienic production. Our superb quality and healthy trade practice has helped us earn a substantial base.
We are having the netwok of more then 150 distributors in NE states and also successfully expanding in BIHAR, RAJASTHAN, UTTAR PRADESH, ODISSA, UTTARAKHAND etc. We are well equipped with most advanced technology plant and machineries from manufacturing to packaging.
- Kailash Prasad Choudhary, (Chairman)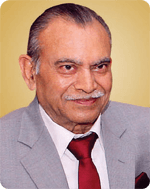 CORPORATE SOCIAL RESPONSIBILTY: (ENERGY CONSERVATION)
We are only snacks manufacturing company who adopted the utilisation of waste wood as FUEL technology
As we are in the snacks food industry, we have adopted the latest frying technology for manufacturing the snacks, especialy the FUEL used by us is WASTE WOOD, the wastage of vanier mills, one of the best ENERGY CONSERVATION measures taken by us is fully environmental friendly.
Our Snacks manufacturing system and plant and machineries are based upon heat transferring technology along with continuous online process.
The system is totally pollution free and helps protect the environment by consuming wood which would otherwise have been waste.
Some years back we were running our plant on Diesel, the using of firewood has helped us achieve.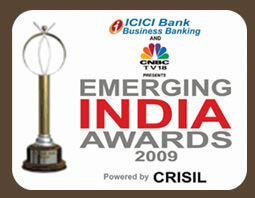 Chittchore endeavours to bring back the taste of rajasthan in its every bite. We here aim at providing our customers with the best quality products, without having to compromise on their taste. Our company is ranked as one of the best companies in the North Eastern part of India, along with being well known in other parts as well.